To celebrate national Star Wars day we thought we would share with you some Star Wars inspired homes from around the world. May the 4th be with you.
1. Millenium Falcon Mansion – Australia
A luxurious futuristic mansion is set to be a force on the property market — because it looks like the Millennium Falcon. The stunning four-bedroom Alkira in the Daintree rainforest, near Cape Tribulation, in Queensland, Australia, has attracted comparisons to the iconic Star Wars spaceship with the battleship grey colour and shape of the home bearing a stark resemblance Han Solo's legendary craft. Designed by Melbourne designer Charles Wright in 2006, this house is worth more than $15 million.
2. Tatooine-esque Domed Earth House – Switzerland
Architect Peter Vetsch has built over 90 of these Star Wars-themed homes in Switzerland and around the world.
3. Escape Pod Motel – Malaysia
Choose to stay in the Qube, and you'll feel like you just barely escaped the Empire's surprise attack.
4. Sandcrawler House – South Korea
If you've ever dreamed of living in a galaxy far, far away, you'll love this amazing Star Wars home in South Korea. Designed by the Korean architecture firm Moon Hoon, this asymmetric Sandcrawler-like house looks like something straight out of George Lucas' epic space opera.
5. Jedi Training Camp – South Carolina
All wannabe Jedi spend time at the training academy on Yavin 4…which just so happens to look a lot like Edisto, South Carolina. Practice your lightsaber skills on the porch of this awesome pyramid house.
6. Death Star Cabin – Catskills, NY
I'm pretty sure crew quarters in the Death Star didn't have half the feng shui of this awesome geodesic dome hidden in upstate New York.
7. Endor Ewok Tree House – Bali, Indonesia
Located on the edges of Bali's sacred Ayung River, this tree house will make you think you're on Endor, hanging out with the Ewoks.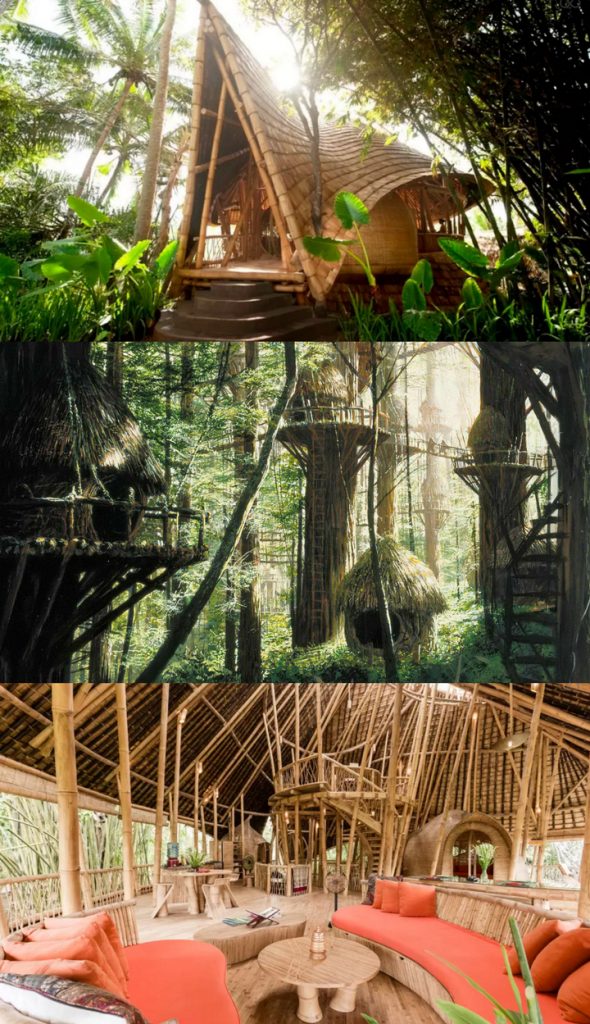 8. Tatooine Sand House – Egypt
Not all buildings on Tatooine were underground caves. In this Egyptian house, you can pretend you're at Tosche Station, picking up some power converters.
9. Hoth Chalet – Switzerland
Snuggled into this amazing Swiss chalet, you can imagine you're Luke Skywalker, but you'll be much warmer.
10. Chewbacca's Tree House – Costa Rica
Howl like a Wookie from the porch of this awesome Costa Rican tree house and no one will even care (probably).